You asked for 'em, you got 'em!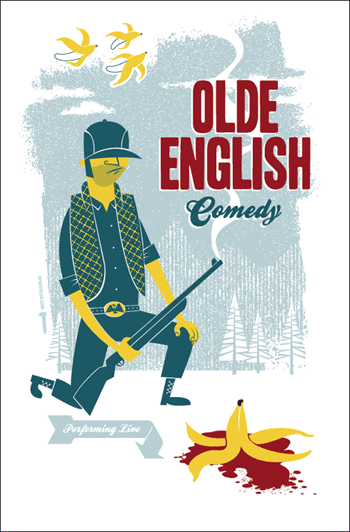 Starting next week, we'll be selling these amazingly great Olde English posters–designed and printed by the incredibly talented John Solimine of Spike Press.
This poster is the first installment in a series of upcoming, professionally-made Olde English posters–and this printing will be a limited run of 100 posters (minus the five that I'm going to buy…and the twenty-five that we'll use to promote upcoming shows…and the fifteen we'll use to line the bottom of Raizin's birdcage….
These'll be sure to go fast, so get your own while you still can! Look for them on sale next week.