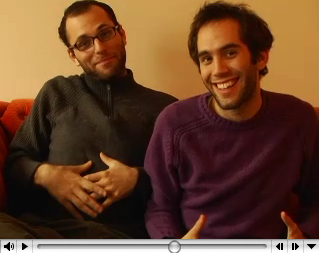 Hey, jerkwads.
This is a video we made for a friend of my sister.
Enjoy it, but don't get any ideas.
We're not scaling back on sketch production so we can make a bunch of video birthday cards all the damn time.
In fact, we're not making any more birthday videos. So don't ask.
You know, it was my birthday a few months ago and nobody made a video for me.
Did you make a video for me? No. You didn't. And that's why I'm not going to make a birthday video for you or any of your non-birthday-video-for-Raizin-making friends.
That'll teach you to not do things.