Here's a fun game! First, watch the last ten seconds of our sketch "Writers of Lost."
Then, click below to watch a (really, really ridiculous) scene from last week's episode of Lost.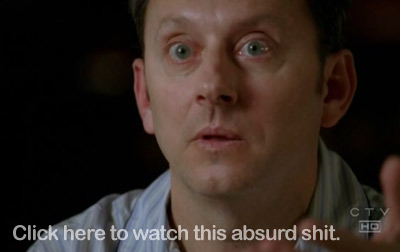 I don't even know what to say, other than that I love the fact that at some point the writers of Olde English and the actual writers of Lost had an identical writing meeting, in which it was decided that the easiest way to end the episode would be a totally unexplained mystery box.